Reowolf: Synchronous multi-party communication over the Internet?
Presented at the

International Conference on Formal Aspects of Component Software

(October 2019), Amsterdam, the Netherlands
In this position paper we introduce Reowolf: an on-going project that aims to replace the decades-old application programming interface, BSD sockets, for communication on the Internet. A novel programming interface is being implemented at the systems level that is inter-operable with existing Internet applications.
---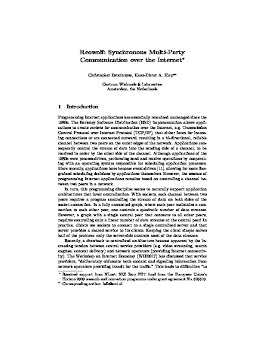 See Also